Chevrolet Astro AWD *Activity Van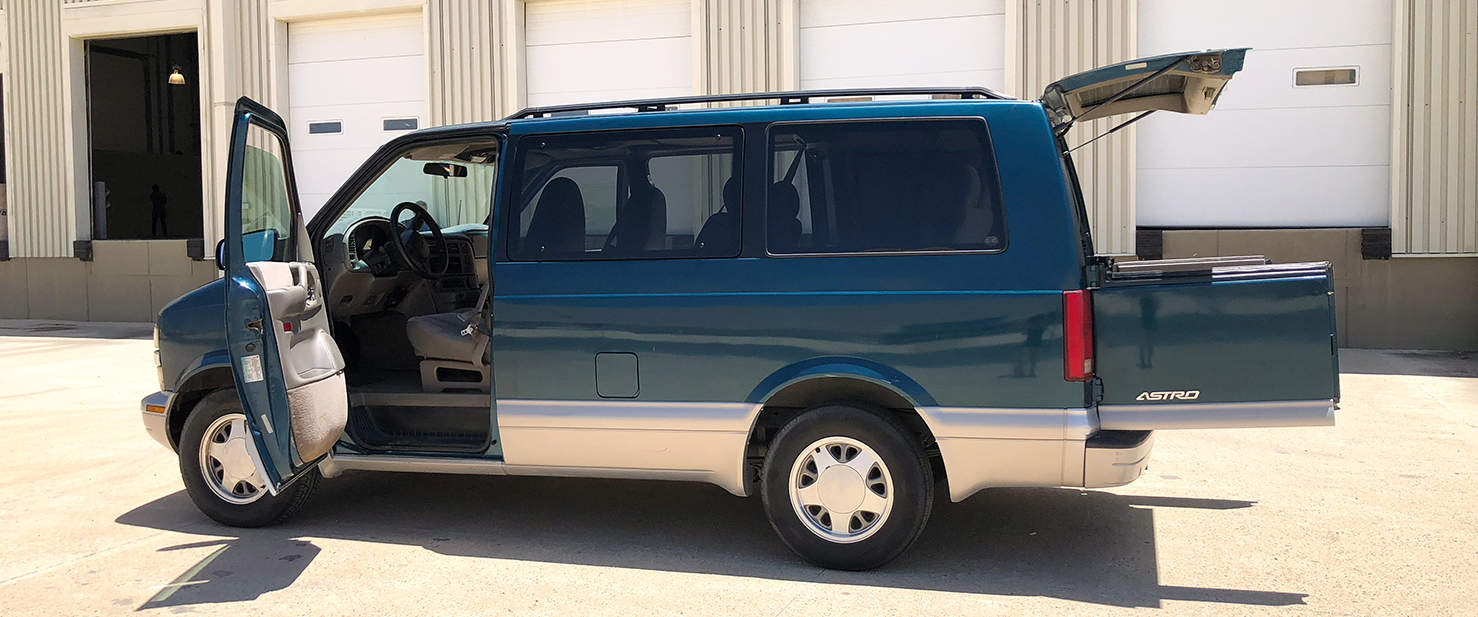 Our AWD Chevy Astro is big inside, strong, and a safe ride
BUT Not a Fancy one
AWD (All-Wheel Drive) reduces your chances of getting stuck, BUT sand is a trap and you have to pay attention or you can get stuck in any vehicle.
*Activity's that are somewhat off the grid, Camping, Surfing, Kiting, Cabo Pulmo . . . . Due to the truck-based design and power-train, this van is a serious people mover. It is capable of hauling up to eight passengers, have rear double door storage, and a roof rack. Both rear seats pops out easily so, if you prefer, you can have seating for 2, 5 or 8 with room for a huge amount of luggage and gear — golf bags, suitcases, strollers, surf toys, fishing equipment, etc. This Astro is a 2000 year model and Miles are in excess of 100k but of course It is constantly Safety Checked and Maintained. 
This is an Economical solution for a group or family and will get you there and back . . . If you would prefer a  Later Model Van take a look at our Luxurious Chrysler Town and Country Vans.
Our fleet of used vehicles are clean, fully reconditioned, well maintained and safety inspected to keep our customers happy, safe, and mobile. None of our rentals have any markings, stickers, or signs to indicate that you are a tourist or a rolling advertisement for a rental franchise.
Ready to Book Your Baja Rental?
Give us a call or get a quote and we'll set you up!