Chevrolet Suburban (Activity SUV)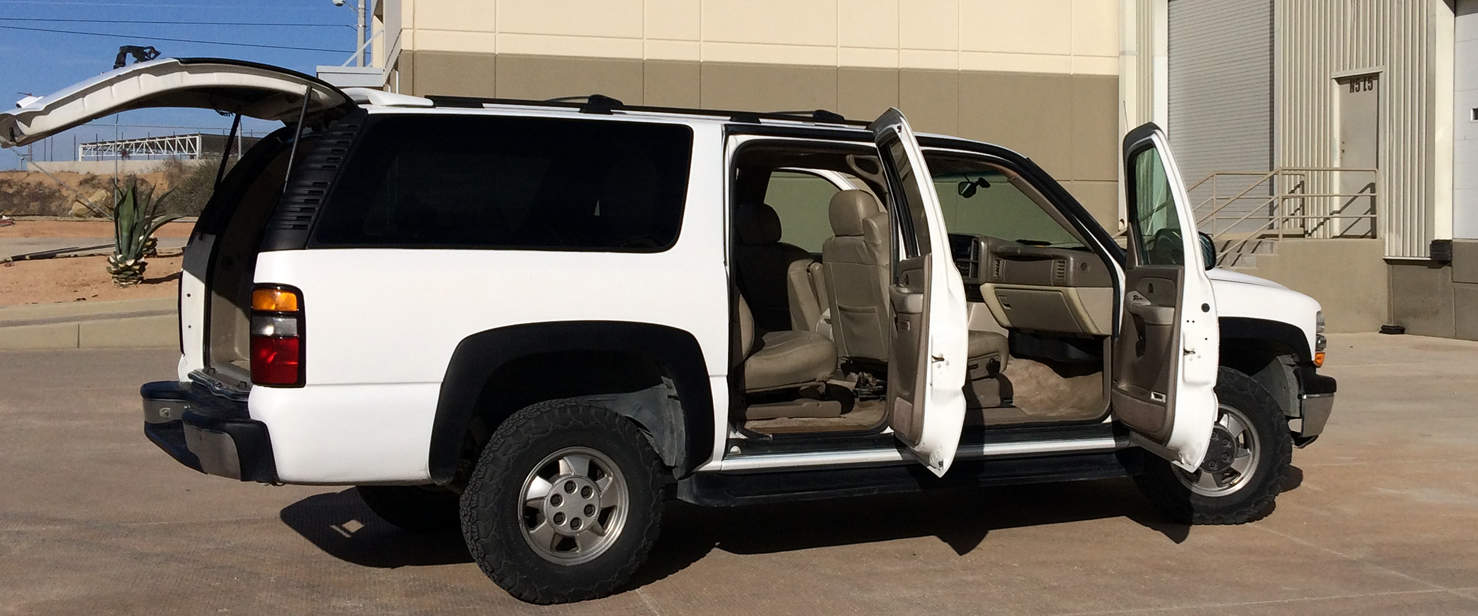 This Suburban 2 Wheel Drive is a Big Strong Safe Ride BUT Not New or Fancy 
We have Rentals that are perfect for for off the grid adventures such as Surfing, Kite activities, Camping, Surf Fishing, Cabo Pulmo and exploring and visiting areas where it makes no sense to venture with a new shiny rental with limited clearance.
This Suburban is an example: It has room for 7 and a top rack, plus All Terrain HD tires, 350 V8, and AC. It will get you there and back with everything you need to have a great trip.
Our fleet of used vehicles are clean, fully reconditioned, well maintained and safety inspected to keep our customers happy, safe, and mobile. None of our rentals have any markings, stickers, or signs to indicate that you are a tourist or a rolling advertisement for a rental franchise.
Ready to Book Your Baja Rental?
Give us a call or get a quote and we'll set you up!