Ford Escape 4X4 (Mid-Sized SUV)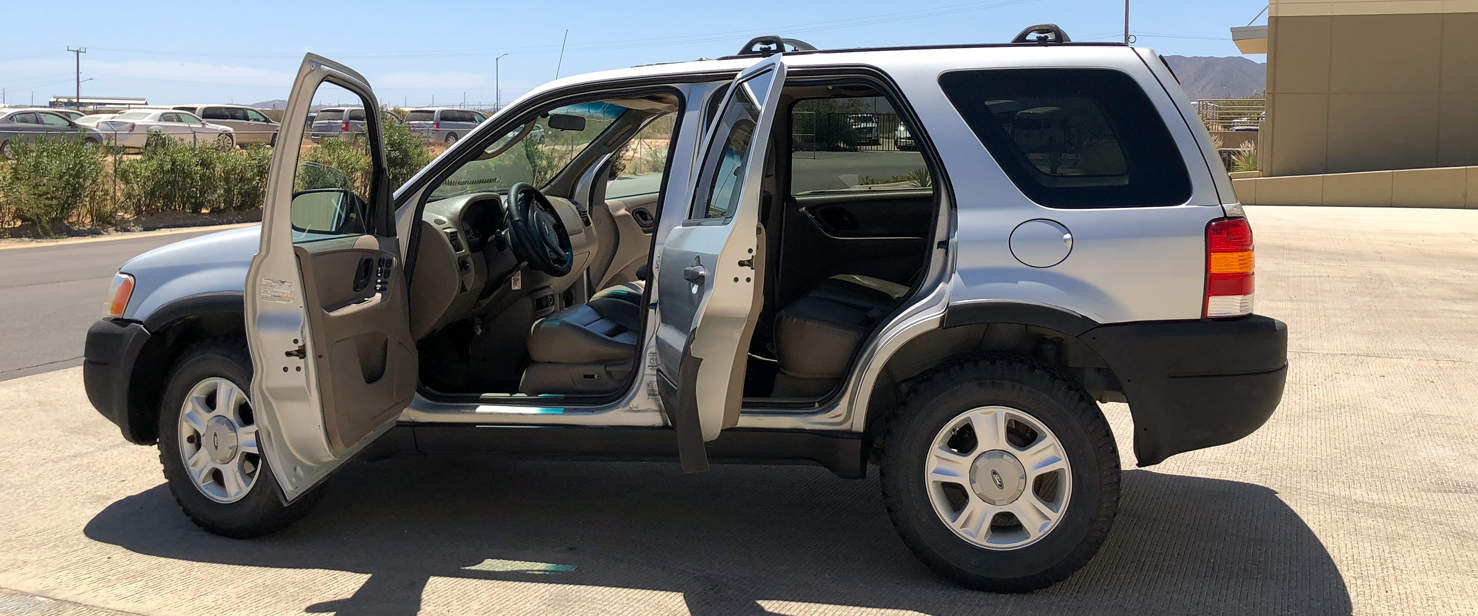 Our Ford Escapes, Very Strong and Safe BUT Not New or Fancy
Our Escape 4X4s are 6 Cylinder people movers capable of hauling up to five passengers. These SUVs have rear door storage and roof racks.
All our Escapes also have air conditioning, cruise control, tilt steering column,  privacy glass, power accessories, and front bucket seats. They are a great solution at an affordable price point.
Our fleet of used vehicles are clean, fully reconditioned, well maintained and safety inspected to keep our customers happy, safe, and mobile. None of our rentals have any markings, stickers, or signs to indicate that you are a tourist or a rolling advertisement for a rental franchise.
Ready to Book Your Baja Rental?
Give us a call or get a quote and we'll set you up!