Dodge Caravan (Family Vans)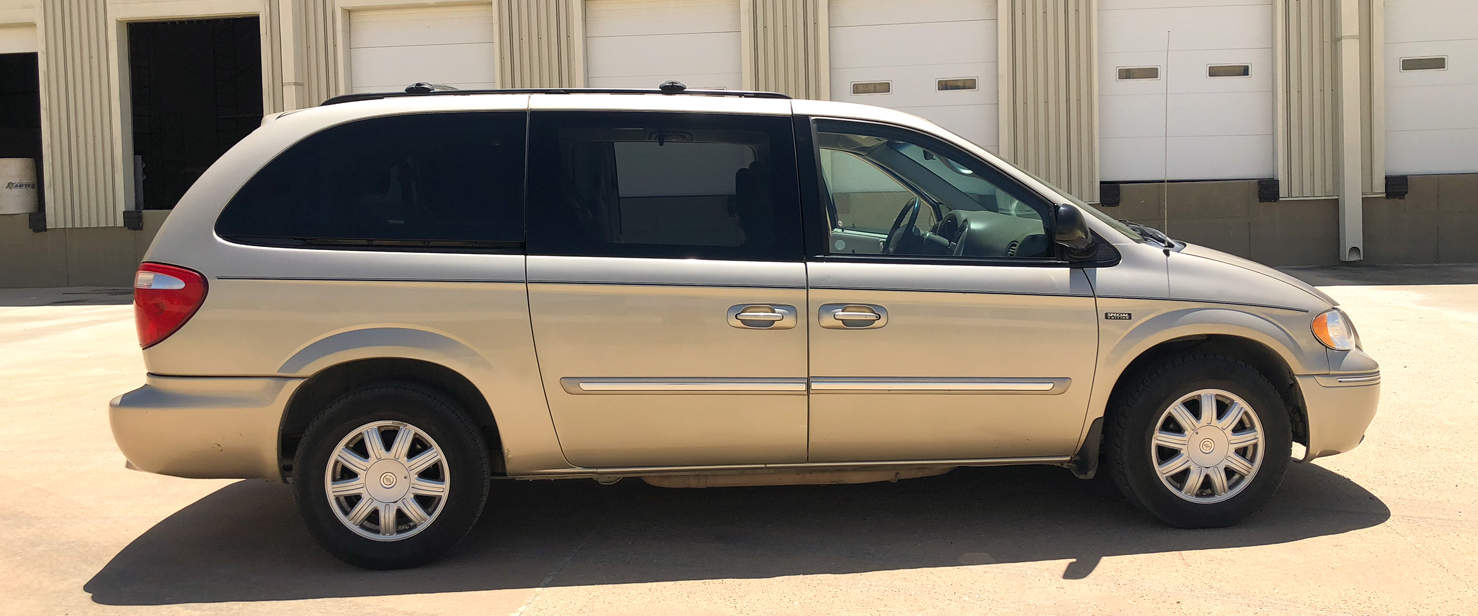 Our Dodge Caravan's, roomy strong and safe BUT not new or fancy
Chrysler designed and built the automobile industry's first Minivan; the Caravan has been in production for over 30 years. The Generation IV Dodge Caravan is a flexible people mover. All of ours have V6 Injection engines with 4-speed overdrive transmissions, full-power extras including, and convenient features: power windows and mirrors, power door locks, Dual-Zone Climate Control, Tilt and Cruise Control, lumbar seats, driver and passenger-side airbags, ABS brakes, and traction control.
These are an Economical solution for a group or family and will get you there and back . . . If you would prefer a  Later Model Van take a look at our Luxurious Chrysler Town and Country Vans
Our fleet of used vehicles are clean, fully reconditioned, well maintained and safety inspected to keep our customers happy, safe, and mobile. None of our rentals have any markings, stickers, or signs to indicate that you are a tourist or a rolling advertisement for a rental franchise.
Ready to Book Your Baja Rental?
Give us a call or get a quote and we'll set you up!