Charges, Fees, & Policies
The rental car industry relies on small print and many fees to hide what it will really cost you to rent a car — just like most banks and cell phone companies. As a result, it is difficult for a consumer to obtain a legitimate quote for what a rental's total cost is going to be. BBB's policy differs in that we want you to know what your costs will be. We have simplified our procedure to reflect this.
BBB

Quotes are Guaranteed — They are not estimates.

Fill out the form on our Quotes page, and send it to us, and we will answer with a "Guaranteed Out the Door Quote."
When shopping for rental prices in Mexico, per-day rental Estimates* mean very little. If you do not have the time or desire to read all the small print on a Mexican car rental website you may want to use The Triple Formula**: let's say you fill out their forms and select a vehicle for a time period, and they provide you with an estimate of $400.00 — if you agree to this, when you arrive, the real total charges out the door could be $1,200.00 (triple the estimate).
*Estimates are what everyone else offers on their websites. There are so many fees and charges that could be added to an estimate that it's impossible for them to provide the actual cost — or for you to figure it out. At BBB, we tell you your actual cost for renting one of our vehicles. It's as easy as that.
**The Triple Formula — An assistant to the owner of a large US business who books many trips to Cabo told us, "Hey, it's easy: I Just triple whatever the online booking site says." Many customers have reiterated this over and over, and say it can easily exceed The Triple Formula.
PAYMENT
DOCUMENTS — Quotes, contracts, and documents are all available in both English and Spanish.
CASH PAYMENTS — Cash payment for rentals can be made for exact quoted prices in either US Dollars or Mexican Pesos.
CREDIT CARDS — BBB will accept payment for rentals with Visa, MasterCard, or American Express credit cards. One of the many advantages of paying with a credit card is that most of them provide damage and theft coverage for your rental cars here in Mexico. This saves you the expense of having to pay extra for that coverage. This benefit is only available when you pay for the rental with your card. The majority of our clients take advantage of this and save themselves a lot of money.
DEBIT CARDS — We will accept them for payment BUT they seldom offer insurance benefits.
All credit or debit card payments for rentals will be converted from US Dollars to Mexican Pesos at a Mexican Bank's posted daily Peso sell rate on the day you pick up the rental.
 
BBB

Only Charges for 2 Things:  the Per-day Charge for the Car You Choose & the Insurance Coverage You Want.

All rental contracts in Mexico are then subject to a 16% Federal IVA tax which we collect.
BBB

Does Not

Charge for:

Child Seats  |  Any Additional Drivers  |  10% Airport Concession fees or associated charges or taxes  |  Mileage restrictions*  |  Vehicle License fees  |  Vehicle Registration fees  |  City, County, State, or Seasonal surcharges  |  Vehicle Licensing recovery fee  |  Airport Facility Use fee/Customer Facility charge  |  Hotel Concession fees  |  Other cost recovery fees  |  Governmental surcharges, taxes  |  Optional items such as Luggage Racks or Refueling items  |  We also have no sneaky insurance exclusions such as wheel and glass damage.
At
BBB

, we are transparent with our customers.
We do not rely on small print to increase your rental cost.
We will not refuse to acknowledge or accept your credit card damage and theft coverage.
We do not insist on huge deductibles secured with frozen deposit charges on your card's account.

BBB

does not take part in timeshare hustles or referrals.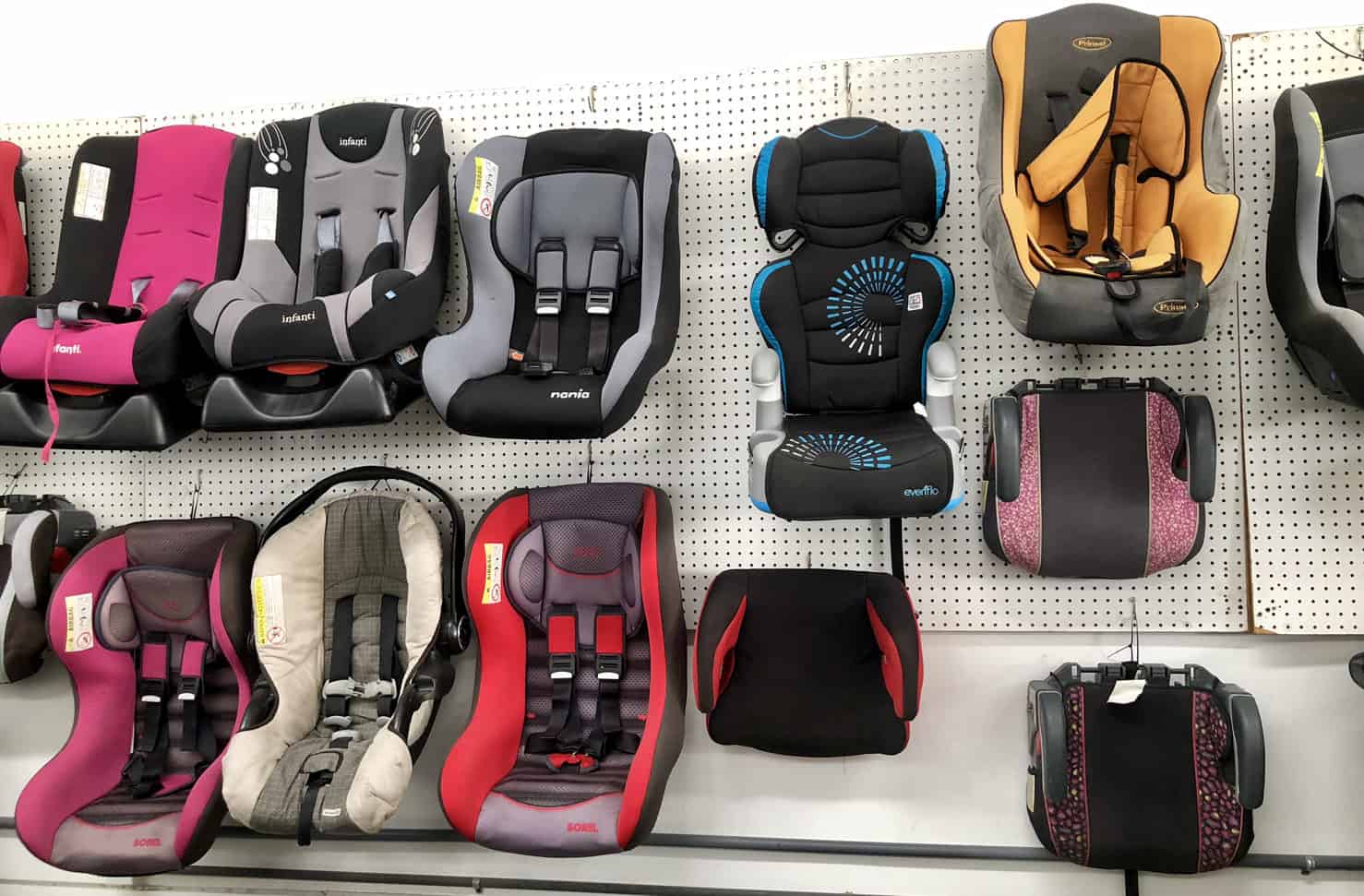 Part of Our Selection of Child Seats & Boosters — All Free of Charge!
(We have 40 seats & 20 boosters, so we never run out.)
NO DEPOSITS — No deposit or credit card information is necessary to reserve and book from us, but please respect the fact that cancellations and no-shows cost us money. The more time you give us if you have to cancel, the better off we are. * Exception (s) could occur if you arrive or Depart after business hours.
*We offer unlimited miles on all of our rentals, Visiting La Paz is fine BUT going further North of there may limit our ability to give you road service and restrictions may apply. Please contact us for more information.
Our Gas Policy  We will deliver your rental with 50% or more gas in the tank, and ask you to return it with the same or more.  We do this to eliminate the time, effort and irritation of having to top off the tank before returning the rental. However if you want it full,  just let us know prior to delivery.
RENTING A CAR IN MEXICO
Total rental costs in Mexico often cause "Sticker Shock" to Canadians and Americans. It is as competitive here as it is there, and there are definitely higher governmental expenses and industry specific charges imposed on the rental car industry here in Mexico. Any legitimate business in any country must then pass those expenditures on to their consumers. ¡Bienvenidos!
No business can offer the lowest price for any comparable product or service 100% of the time. BBB does, however, guarantee the accuracy of each and every quote that we issue, and we make it as easy to understand as possible. We also monitor the Rental Car Franchise competition's posted prices and always try to charge a fraction of their similar vehicle average charges. You do not have to be a mathematician, an insider, a relative, a friend, a coupon holder, or a detective to get a good, honest, inexpensive car rental. BBB takes the work and worry out of renting a Car, SUV, or Van in Mexico.
Trip Advisor has possibly the best independent advice and information about Mexican rental car estimates, rates, and insurance. We find this resource extremely useful, and our customers do too: tripadvisor.com.
Renting a Car in Baja?
We're here to help!
Give us a Call or Get a Quote and we'll set you up with the perfect rental, at the right price.
We Are Proud of Our Customer Reviews!

Visit Yelp,  Google+, or TripAdvisor and see what Hundred's of our clients say about their experiences with BBB Rent a Car.

"We just finished a week in San Jose del Cabo and rented a car from BBB. They were great and very easy to work with. They were up front with their information, easy to coordinate with and best of all, they were not playing any kind of bait and switch or other games to take advantage of their clients. If you are going to Cabo, I highly recommend renting a car so you can get out to see the various little towns in the area, go snorkeling etc., without having to pay for a taxi every time. When you do rent a car, you can go with confidence when renting from BBB."
Val (review via Google)   •   SEE ALL REVIEWS

"Highly recommended! I requested a quote, and received a response almost immediately. Sagi gave me advice on the best car option for where I was going, and gave me a simple, straightforward quote. Taking the included taxi from the airport was simple, the car was ready on time, and the employee working gave us excellent directions. At the end of our trip to beautiful Todos Santos, they dropped us off at the airport gate. Will definitely rent from them again the next time I'm in the area."
Miles L. (review via Yelp)   •   SEE ALL REVIEWS