Ford Excursion (Super Sized 4X4 SUV)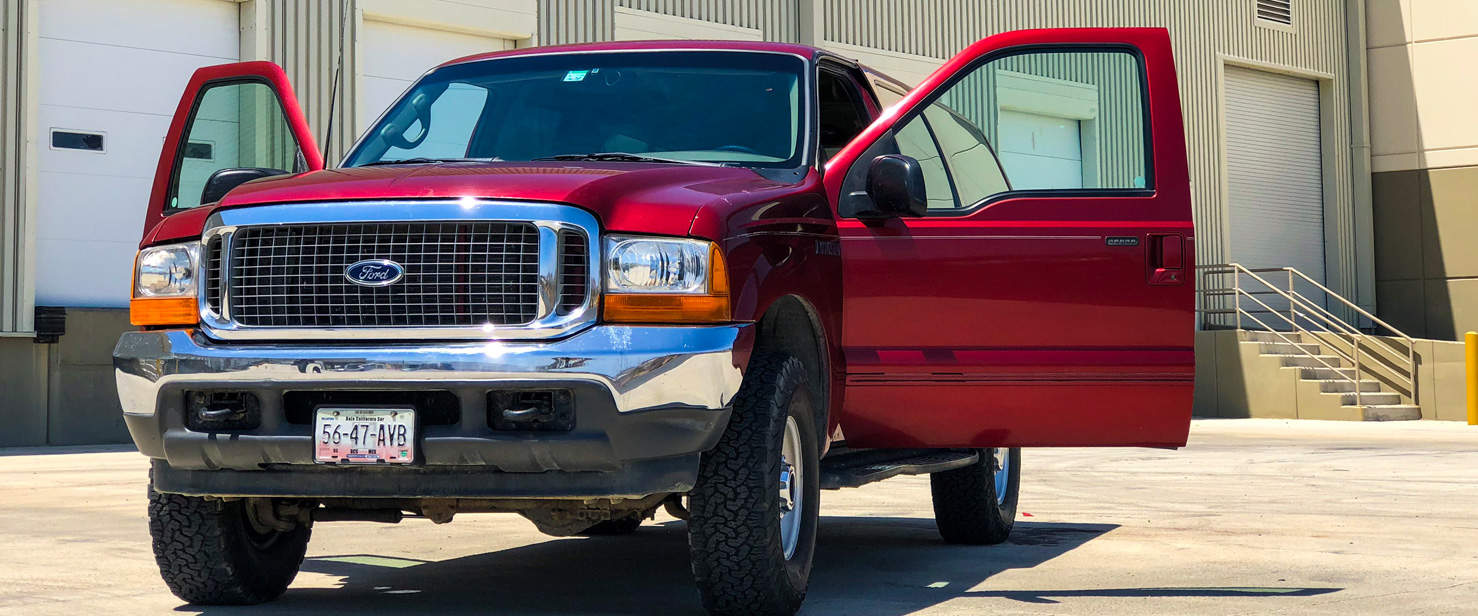 Our Ford Excursion
Super Sized 4X4 SUV
Ford Excursion's are a Super Sized 4X4 SUV and the largest SUV on the market today, Nothing New or Fancy, Ours is a 2000 yr model that is Safety Checked before every delivery. This Ford Excursion is big, brawny, capable, and powerful. It is, indeed, the biggest sport-utility vehicle on a planet chock full of SUVs. But the Excursion is no larger than the hundreds of thousands of Ford Super Duty pickups that share its platform. Ford did an excellent job on this vehicle. It rides impressively well for a three-quarter-ton truck. It can carry an enormous amount of cargo. Six people and their baggage can travel in supreme comfort; eight people can be belted in when necessary. 
Our fleet of used vehicles are clean, fully reconditioned, well maintained and safety inspected to keep our customers happy, safe, and mobile. None of our rentals have any markings, stickers, or signs to indicate that you are a tourist or a rolling advertisement for a rental franchise.
Ready to Book Your Baja Rental?
Give us a call or get a quote and we'll set you up!