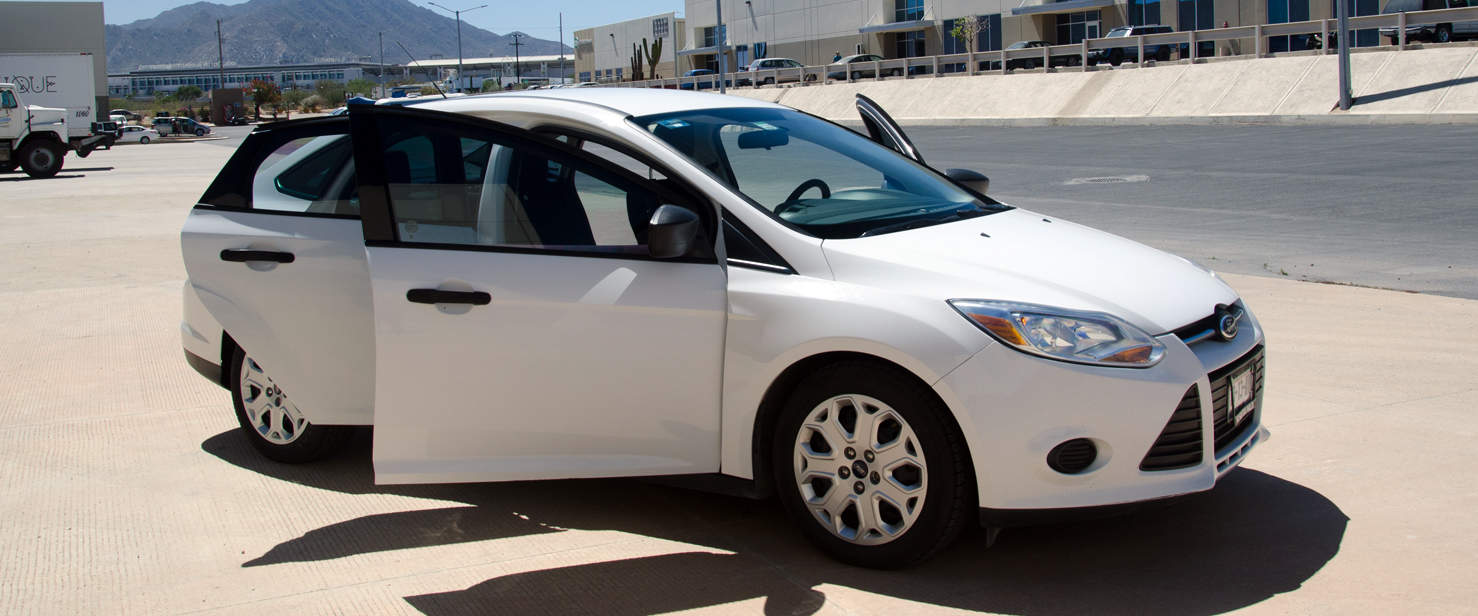 Ford Focus Compacts
A Great-Driving Economy Car
Ford's Focus is a great combination of economy and convenience: everything works well and is user friendly. Everything to operate the car is clearly labeled and within reach; it's quite possible you could drive a Focus for years without ever having to reach for the manual.
The Focus is a great deal, but also has good performance, full-power extras, and of course factory air conditioning. All of ours have cloth interiors so it's cooler when it is hot and warmer when it is chilly. The Focus has a decent sized trunk and both sides of the rear seats can be folded down to accomodate long or large items.
Our fleet of used vehicles are clean, fully reconditioned, well maintained and safety inspected to keep our customers happy, safe, and mobile. None of our rentals have any markings, stickers, or signs to indicate that you are a tourist or a rolling advertisement for a rental franchise.
Ready to Book Your Baja Rental?
Give us a call or get a quote and we'll set you up!