Ford Super Duty F250 4X4 (4-Door Pickup)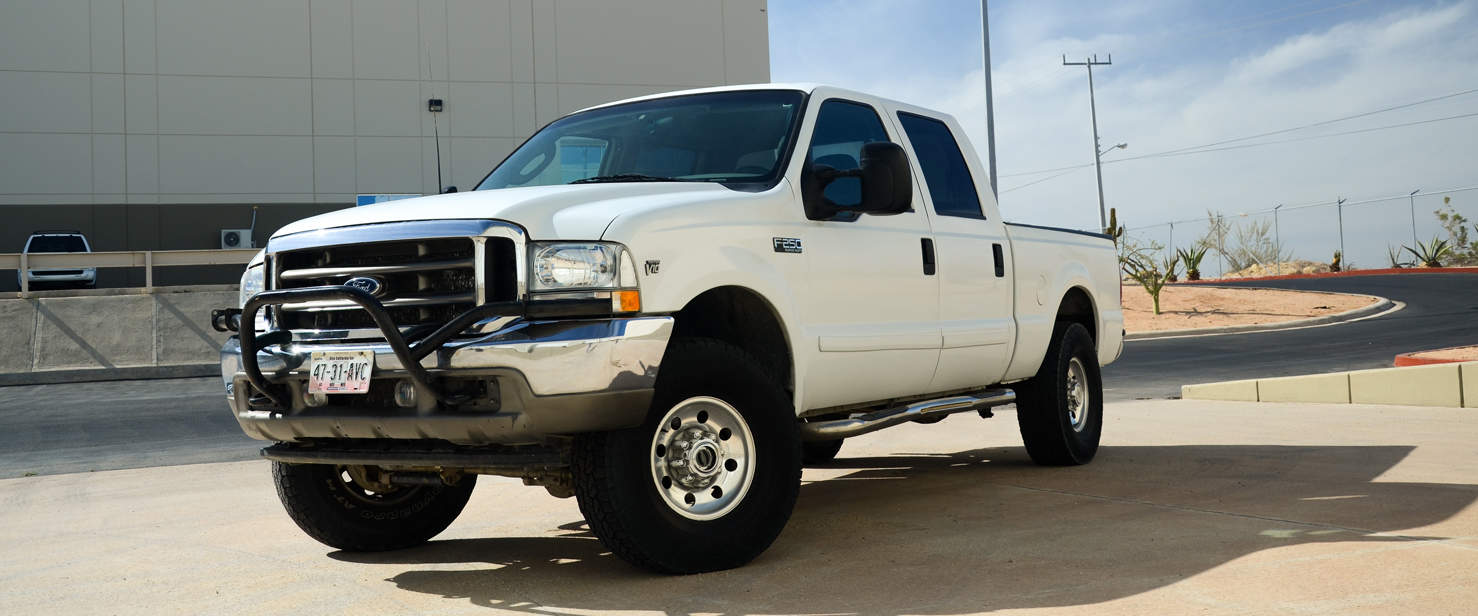 Our Ford F250 4X4 Super Duty 4 Door is Big Strong Safe Ride BUT not a New or Fancy one
It's powered by a 6.8 Liter V 10 Motor and Loaded with Full-Power extras and options, Ford's largest automatic overdrive transmission, oversize wheels and tires, brush guards and custom running boards.
Ford did an excellent job on this vehicle. It rides impressively well for a three-quarter ton truck. It's capable of carrying an enormous amount of cargo and allows six people and their baggage to travel in comfort.
Our fleet of used vehicles are clean, fully reconditioned, well maintained and safety inspected to keep our customers happy, safe, and mobile. None of our rentals have any markings, stickers, or signs to indicate that you are a tourist or a rolling advertisement for a rental franchise.
Ready to Book Your Baja Rental?
Give us a call or get a quote and we'll set you up!