Nissan Murano's AWD 4X4 SUV's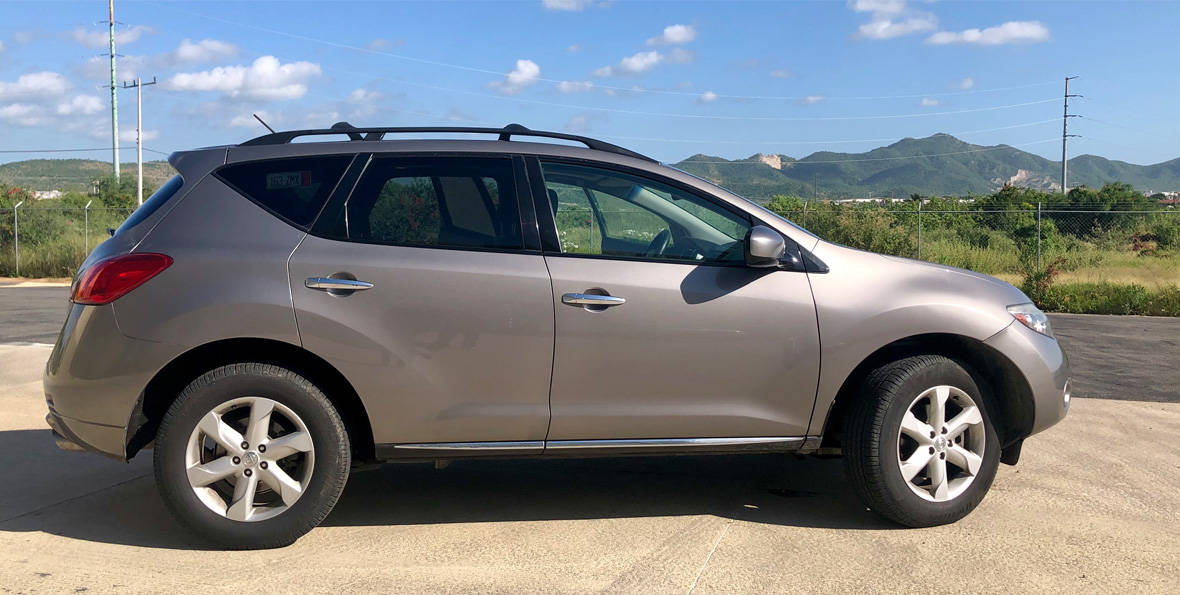 Nissan Murano Luxury Mid Sized SUV AWD
Glass Roof and Lots of Toys !
Nissan Murano Mid Sized 4X4 AWD SUV Seats up to five in total comfort + lots and lots of room for everything else. This is Nissan's answer to what a Capable and Powerful SUV should be. Loaded with every conceivable power and convenience extra plus of course a Power Glass Sun Roof and Roof Rack. Beautiful like new Tires on Factory Aluminum Wheels.
Our fleet of used vehicles are clean, fully reconditioned, well maintained and safety inspected to keep our customers happy, safe, and mobile. None of our rentals have any markings, stickers, or signs to indicate that you are a tourist or a rolling advertisement for a rental franchise.
Ready to Book Your Baja Rental?
Give us a call or get a quote and we'll set you up!