Toyota 4th Generation 4 Runner (Mid-Sized)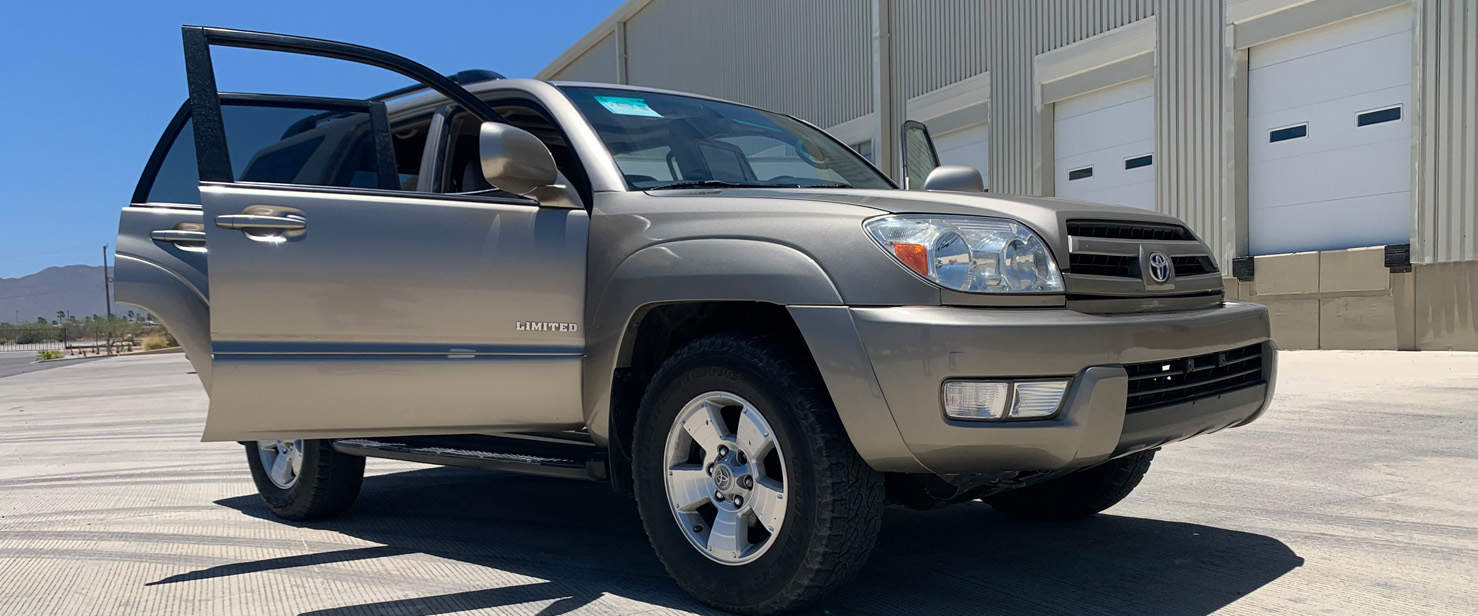 Rent SUV Toyota 4th Generation 4 Runner
Mid-Sized + SUV + V8 RWD
Rent SUV Toyota 4 Runner, a rock-solid Medium sized SUV built on a truck Frame and Chasis. They are all unbelievable Strong Safe and capable of on and off-road use. Ours is the most Delux Limited Series with a V8, 5 Speed automatic, Locking Differential, and every convenience item that they offered, up to and including a Power Moon Roof. It seats up to five with lots of storage and a Factory Rack. These Fourth Generation 4 Runners have become collector cars because of their performance and longevity. We have a buyer in Mexico City who is constantly trying to find the lowest mile offerings so we can inventory a dozen of these.
BBB is easy to find and even easier to do business with. Conveniently located at Los Cabos International Airport (we can see the terminal from a front window!). We'd love to provide a vehicle for your next Baja Adventure!
SERVING:  Los Cabos, Todo Santos, Cabo San Lucas, San Jose del Cabo, Cabo Pulmo, La Ribera, Los Barriles, Los Cabos Corridor, La Ventana, La Paz, and the East Cape and Baja California Sur areas
Our fleet of used vehicles are clean, fully reconditioned, well maintained and safety inspected to keep our customers happy, safe, and mobile. None of our rentals have any markings, stickers, or signs to indicate that you are a tourist or a rolling advertisement for a rental franchise.
Ready to Book Your Baja Rental?
Give us a call or get a quote and we'll set you up!