VW Golf SportWagen (Mid-Sized)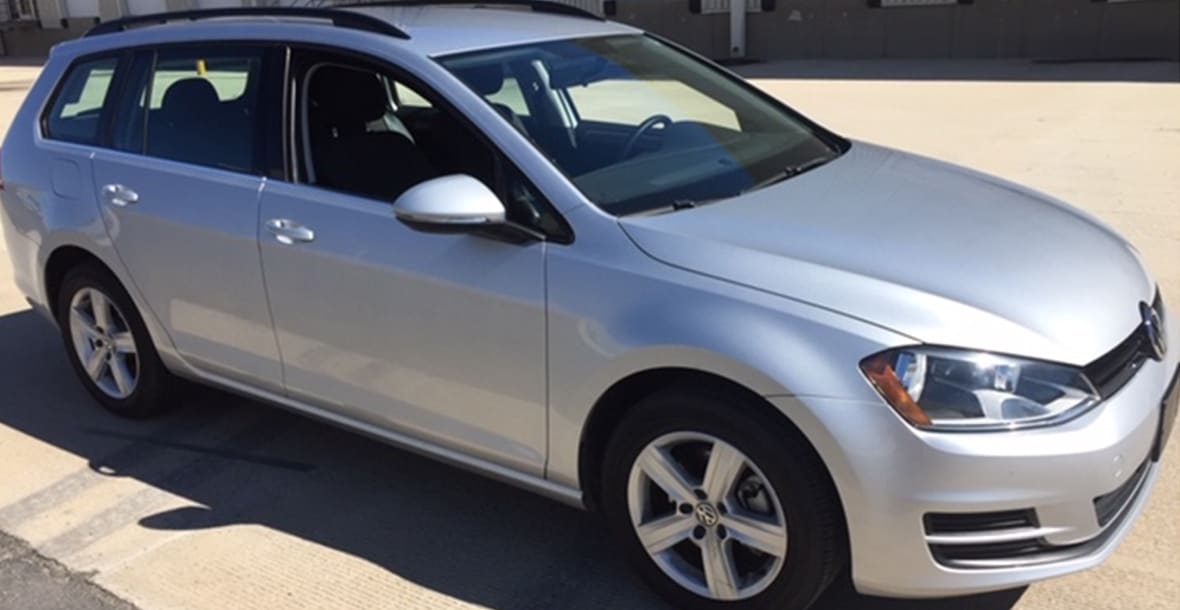 VW Golf SportWagen
Crossover Between a SUV and a Station Wagon
We have New Volkswagen Golf SportWagen's They seat 5 passengers and Reviewers describe them as a Compact Cross between an SUV and a Station Wagon. Loaded with 6 speed Automatic transmission, full electric and power extras and powered by 2.0 TDI Diesel Motors that provide plenty of power and deliver almost 50 Miles per gallon (460 Mile Range). All have rear view cameras, adaptive cruise control, every automated warning device you can imagine. Other features include a Fender Premium 9 speaker InfoTainment audio system with a touch-screen, satellite radio, USB port, Bluetooth, Smartphone linkage Apple CarPlay and Android Auto, dual-zone automatic climate control, a 115-volt power outlet, voice command activation, and navigation.
Our fleet of used vehicles are clean, fully reconditioned, well maintained and safety inspected to keep our customers happy, safe, and mobile. None of our rentals have any markings, stickers, or signs to indicate that you are a tourist or a rolling advertisement for a rental franchise.
Ready to Book Your Baja Rental?
Give us a call or get a quote and we'll set you up!