VW Jetta Classic Compacts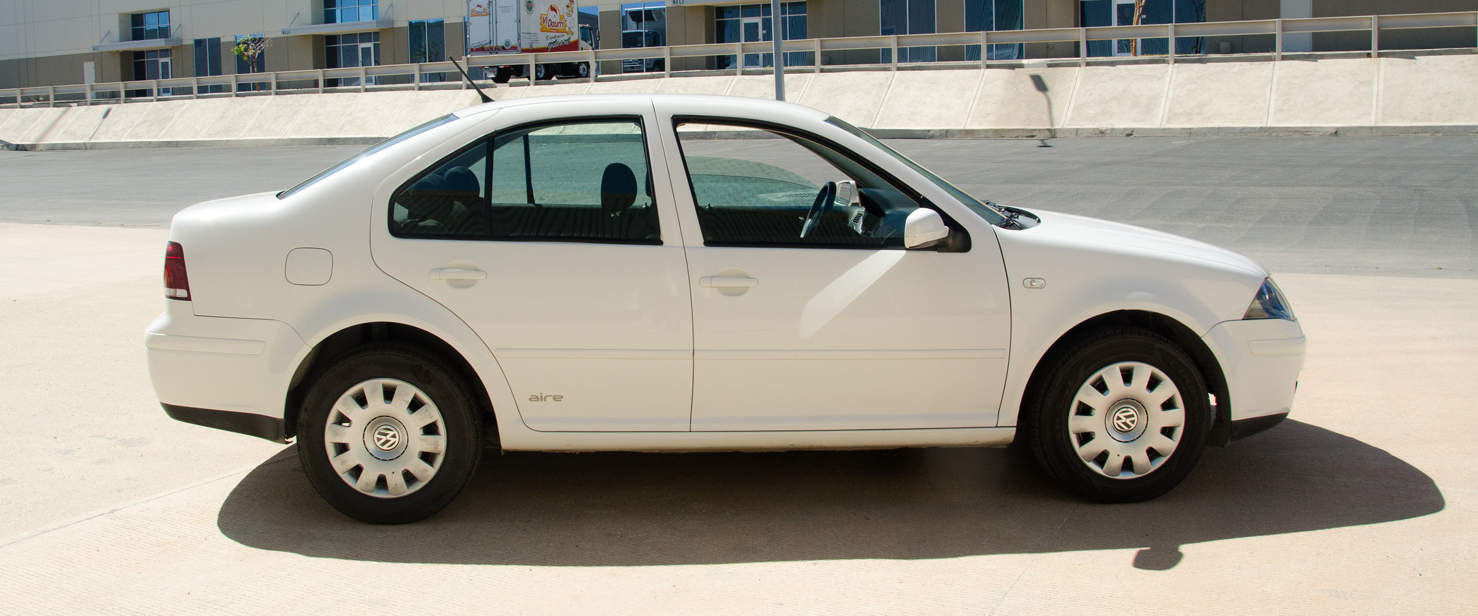 VW Jetta Classic Compacts
our least expensive option
Our Volkswagen Jettas are late model, low miles, and like new. The Insurance Institute for Highway Safety declared the Jetta a "5-Star winner." These compact-sized vehicles can seat up to 5. All of ours have fold-down rear seats to accomodate longer gear (short boards, kites, fishing rods, golf bags, etc.) and have decent-sized trunks for luggage.
Our Jettas have automatic transmissions plus excellent air conditioning and other power extras. They are very clean, safe, strong, and dependable. Reviews say, "The Jetta is a premium German sedan at an entry-level price, with fit and finish similar to that on cars that cost two and three times as much."
Our fleet of used vehicles are clean, fully reconditioned, well maintained and safety inspected to keep our customers happy, safe, and mobile. None of our rentals have any markings, stickers, or signs to indicate that you are a tourist or a rolling advertisement for a rental franchise.
Ready to Book Your Baja Rental?
Give us a call or get a quote and we'll set you up!