VW Touareg SUV's AWD (Full Sized)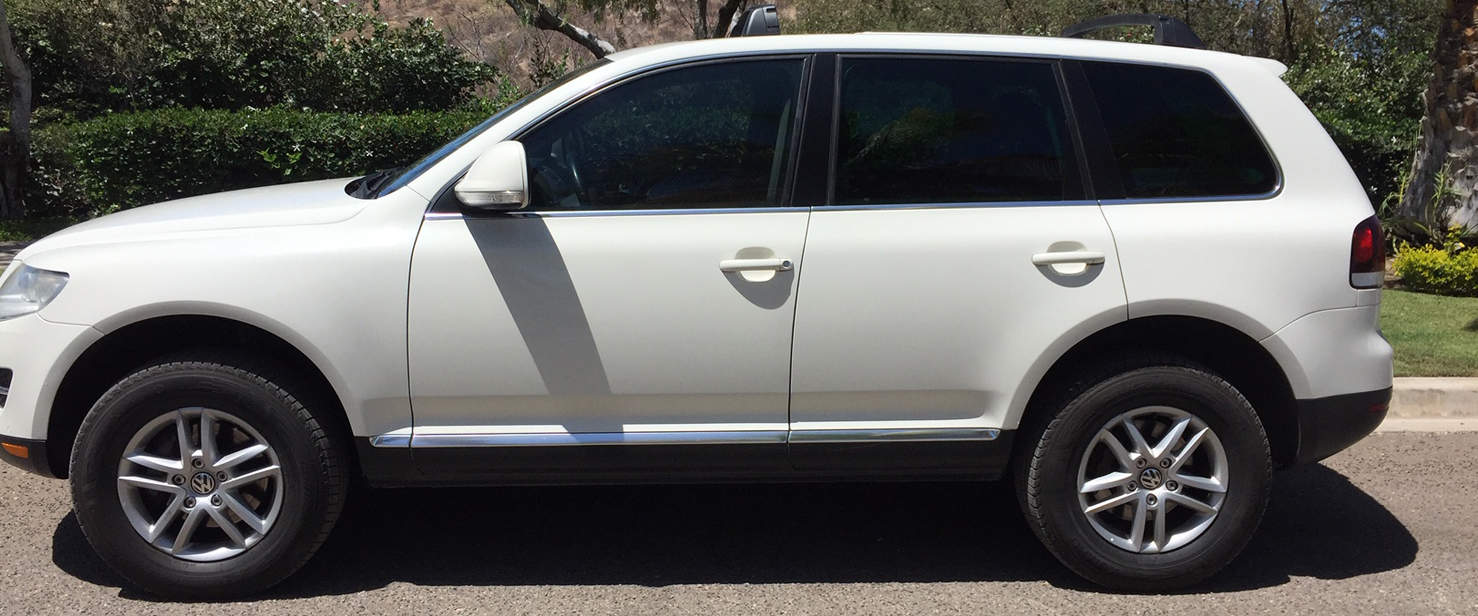 VW Touareg SUV's AWD (Full Sized)
VW Touareg offers more ground clearance and off-road ability than the average luxury crossover can offer. a luxurious interior with room for 5 Adults, smooth ride, and impressive off-road capability. The powerful V6 and V8 engine Version both offer strong performance in a capable chassis. The VW Touareg and Porsche Cayenne are virtual twins. All are loaded with complete power accessories and Power Sun Roof, Excellent Sound System, German engineering, Aluminum Wheels, Hi-Lo AWD, Folding Seats, full top rack, Front Rear and Side to Side AC zones, Huge Mirrors that can be Folded for parking and of course Tilt wheel and Cruise Control.
Our fleet of used vehicles are clean, fully reconditioned, well maintained and safety inspected to keep our customers happy, safe, and mobile. None of our rentals have any markings, stickers, or signs to indicate that you are a tourist or a rolling advertisement for a rental franchise.
Ready to Book Your Baja Rental?
Give us a call or get a quote and we'll set you up!