Chevrolet Suburban (Full-Sized SUV)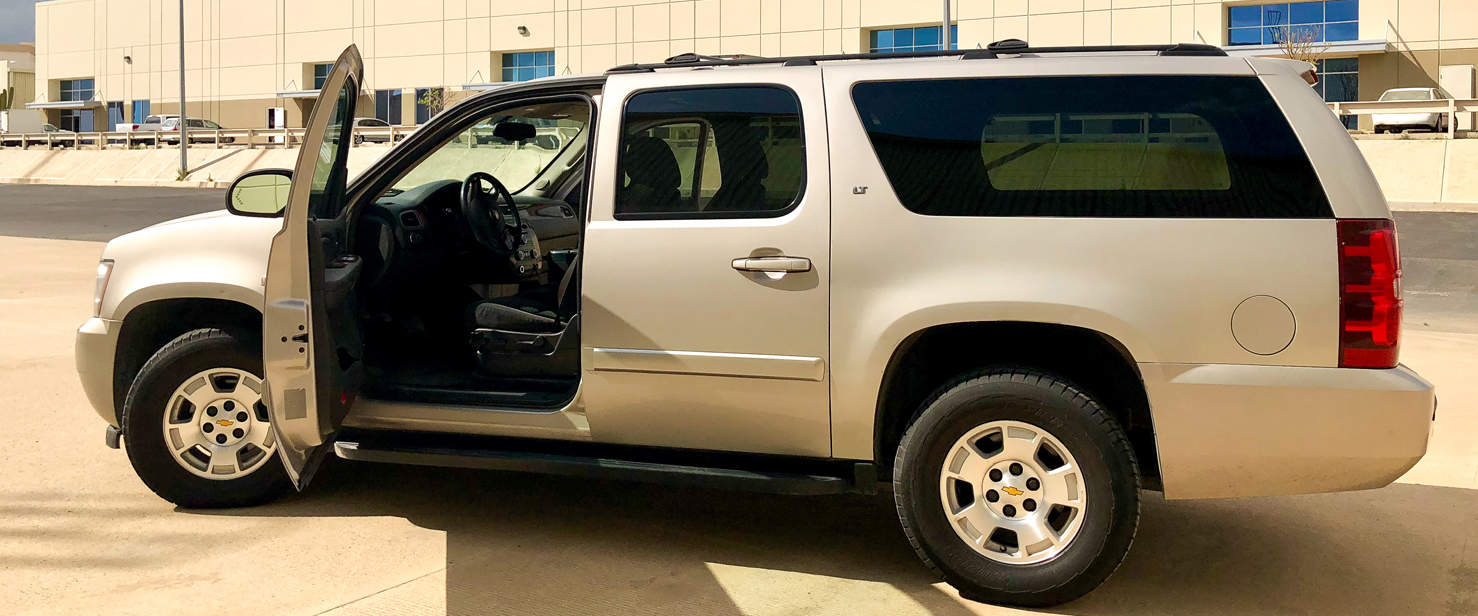 Our Chevrolet Suburbans
Full-Sized SUVs with Seating for 7
Our Chevrolet Suburban's are (very) Full-Sized SUVs that are safe, capable, comfortable, and powerful. These SUVs are loaded with extras, and are light colored with cloth interiors; it is the perfect combination for transportation here in Baja at latitude 22 (same as Hawaii!).
The Suburban has seating for up to 7, or 5 when the rear seat is folded down. All ours have full-power extras, top racks, and alloy wheels.
Our fleet of used vehicles are clean, fully reconditioned, well maintained and safety inspected to keep our customers happy, safe, and mobile. None of our rentals have any markings, stickers, or signs to indicate that you are a tourist or a rolling advertisement for a rental franchise.
Ready to Book Your Baja Rental?
Give us a call or get a quote and we'll set you up!