Ford E350 Super Duty (Full-Sized Vans)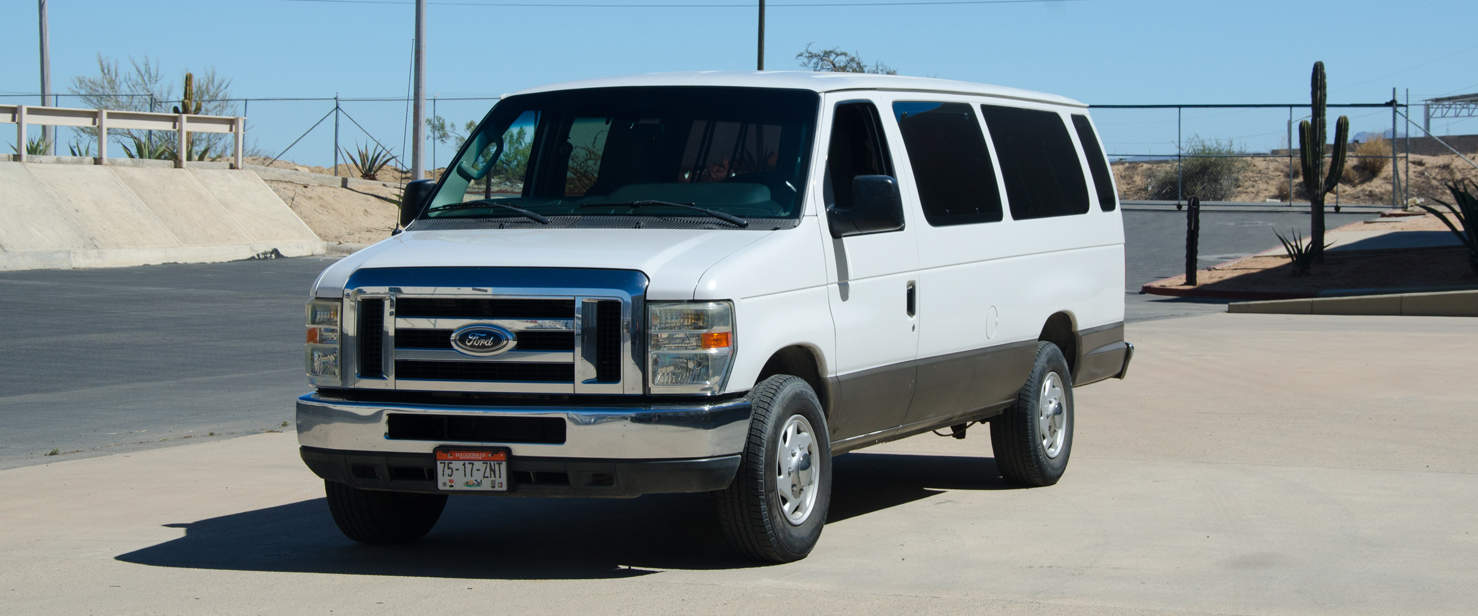 Our Full-Sized, 1-Ton Ford Vans
We have six of these 12-15 Passenger Vans, They are
Very Strong and Safe BUT Not New or Fancy
These Fords are serious people movers with hauling capabilities for up to fifteen in the extended-length versions. Ours are Super Duty versions with safety-engineered special chassis, brakes, and heavy duty 10 Ply tires. These vans have injected V8 and V10 motors with 4-speed automatics and overdrive transmissions, plus front and rear passenger air conditioning and full-power extras.
Seating can be removed or added to seat two to fifteen passengers. It's not a challenge to operate, and there are lots of windows and huge mirrors to see out of. Families and large groups will appreciate this transportation solution.
Our fleet of used vehicles are clean, fully reconditioned, well maintained and safety inspected to keep our customers happy, safe, and mobile. None of our rentals have any markings, stickers, or signs to indicate that you are a tourist or a rolling advertisement for a rental franchise.
Ready to Book Your Baja Rental?
Give us a call or get a quote and we'll set you up!