Van KIA Sedona(Full Sized)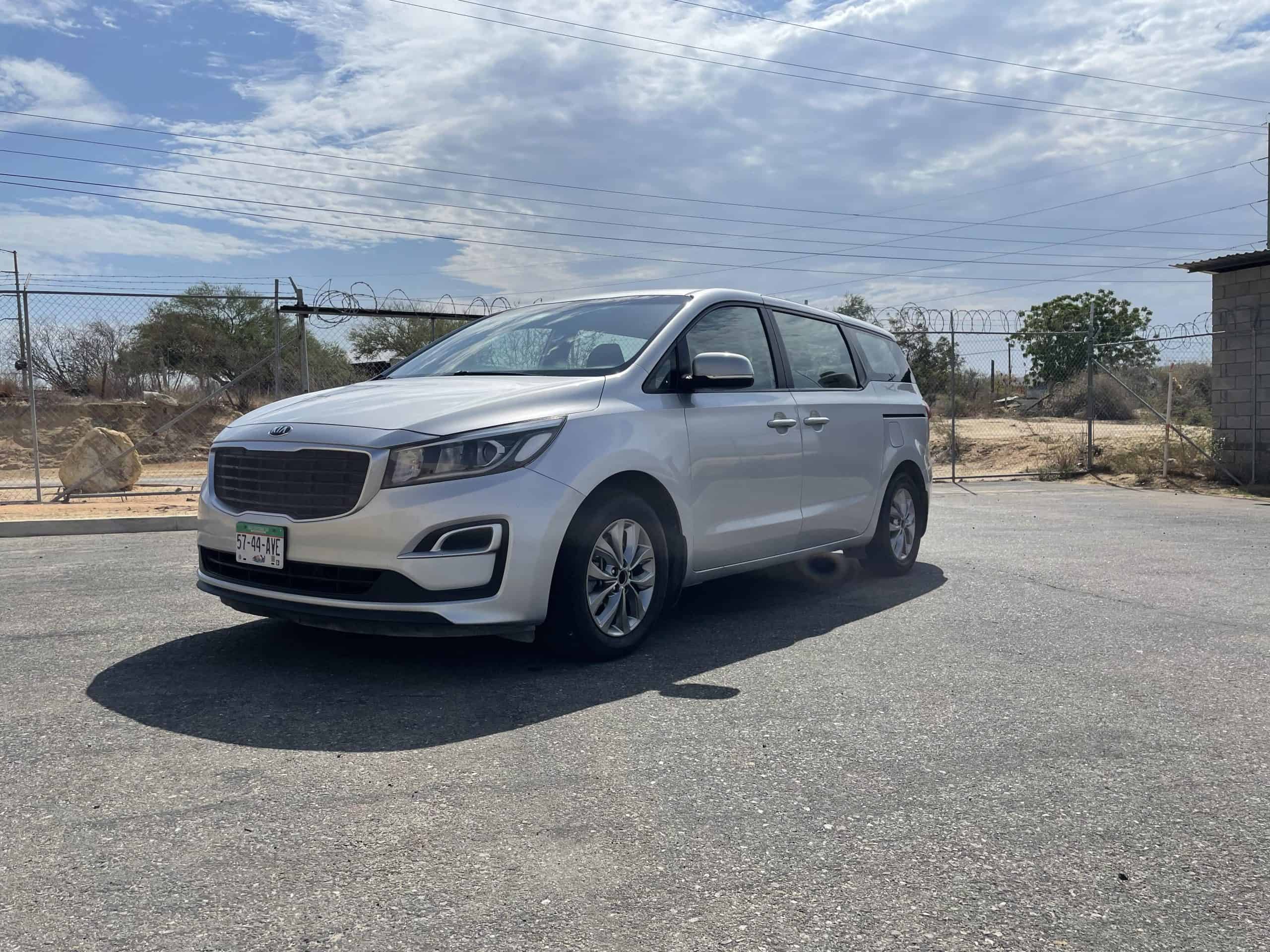 Van KIA 

Sedona

(Full-Sized SUV)

This KIA Sedona comes with automatic transmission and power-assisted steering for a comfortable driving experience. The exterior is finished in white, complemented by a gray interior with cloth upholstery. It runs on gasoline and has a front-wheel drive system. With a seating capacity of 8 passengers across 5 doors, it offers ample space for your family or group. The minivan is equipped with air conditioning to keep everyone cool during the journey. Under the hood, it boasts a 6-cylinder engine with 4 valves, delivering a horsepower of 266 and a maximum torque of 234 lb-ft. The fuel tank has a capacity of 80 liters, providing a combined fuel consumption of 11.3 Km/l. The vehicle features 17-inch rims and has dimensions of 5115mm in length, 1984mm in width, and 1740mm in height. It weighs 2079kg, ensuring stability and performance on the road.

BBB is easy to find and even easier to do business with. Conveniently located at Los Cabos International Airport (we can see the terminal from a front window!). We'd love to provide a vehicle for your next Baja Adventure!

When you rent with BBB, you only pay for two things — the rental vehicle and the insurance you choose. All charges and taxes are included in every quote.
Our fleet of used vehicles are clean, fully reconditioned, well maintained and safety inspected to keep our customers happy, safe, and mobile. None of our rentals have any markings, stickers, or signs to indicate that you are a tourist or a rolling advertisement for a rental franchise.
Ready to Book Your Baja Rental?
Give us a call or get a quote and we'll set you up!