Jeep Grand Cherokee SUVs 2WD(Full Sized)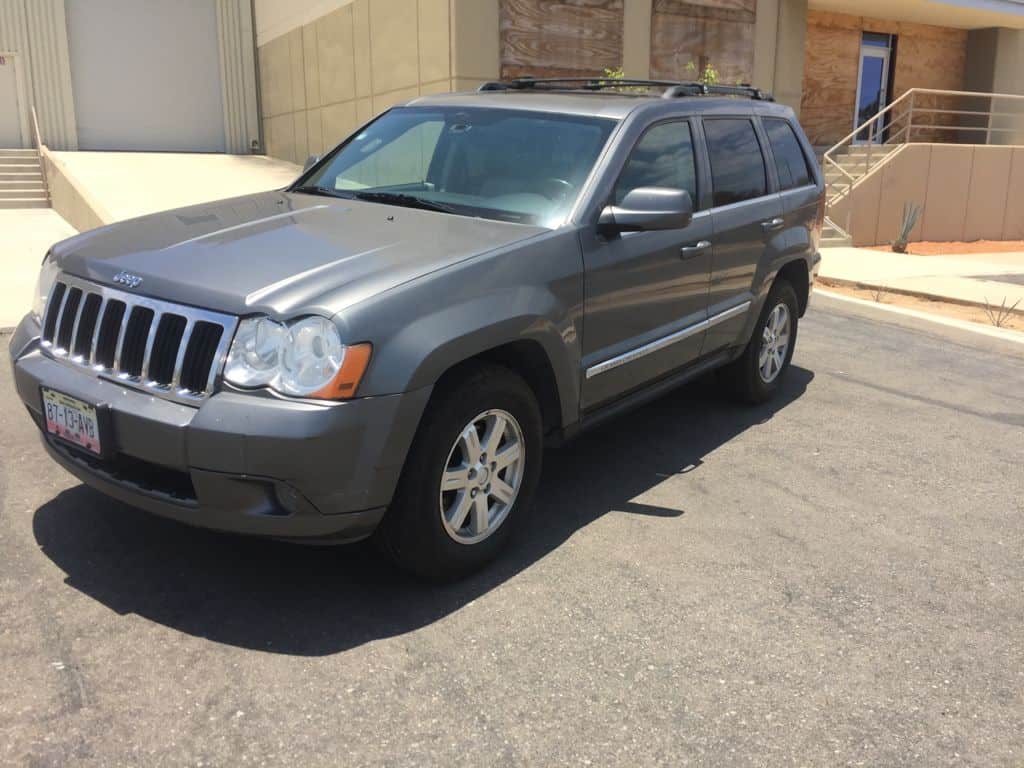 Rent Jeep Grand Cherokee Los Cabos Mexico 2WD(Full-Sized SUV)
Rent Jeep Grand Cherokee Los Cabos Mexico. Our Jeep Grand Cherokee is a Limited Edition with seating for 5 adults + a Generous cargo area. Powered by Fuel Injected 5.3 Liter Hemi V8 with a 5 Speed Automatic Transmission. This combination gives you all the power you need without having to spend a premium on fuel. Genuine Leather interior, Dual Climate System, Excellent multi-speaker sound systems, Factory Glass Sun Roof, Factory Roof Rack and Aluminum Wheels with a brand new set of Bf Goodrich Radial TA's + Power features Galore . . . It has it all and then some. We purchased this low-mileage beauty from its original owner . . . and are looking for more.
BBB is easy to find and even easier to do business with. Conveniently located at Los Cabos International Airport (we can see the terminal from a front window!). We'd love to provide a vehicle for your next Baja Adventure!
When you rent with BBB, you only pay for two things — the rental vehicle and the insurance you choose. All charges and taxes are included in every quote.
Our fleet of used vehicles are clean, fully reconditioned, well maintained and safety inspected to keep our customers happy, safe, and mobile. None of our rentals have any markings, stickers, or signs to indicate that you are a tourist or a rolling advertisement for a rental franchise.
Ready to Book Your Baja Rental?
Give us a call or get a quote and we'll set you up!