Toyota Sienna Van (8 passengers)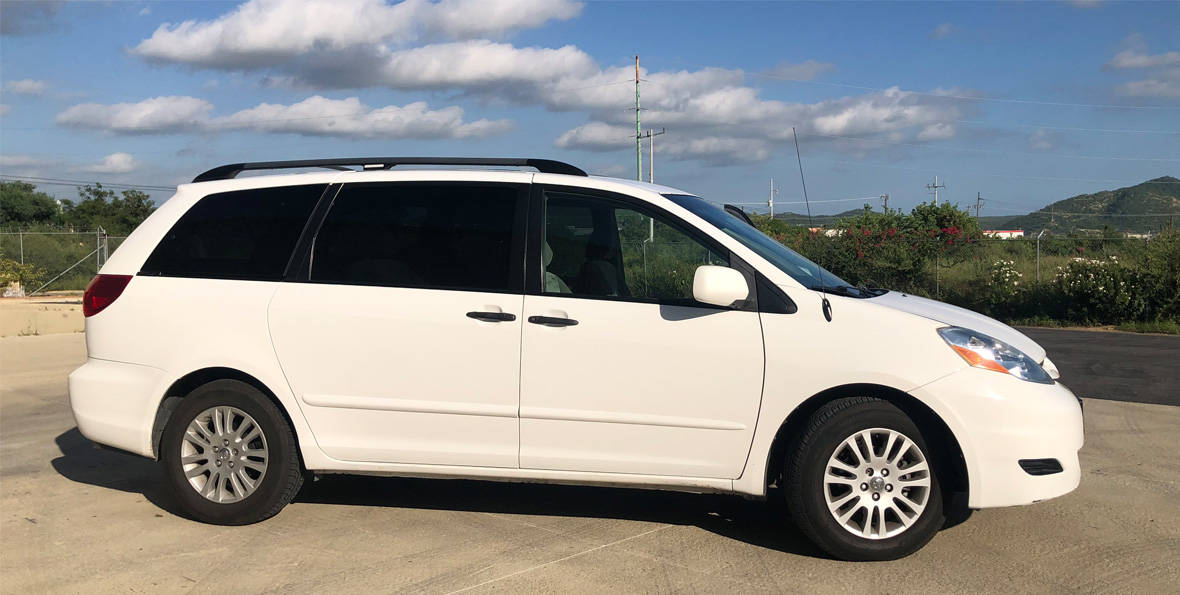 Toyota Sienna
8-Passenger Luxury Family Vans
Toyota Sienna Van's with a 3rd row of seating to allow room for up to eight passengers, however 3rd seat for 2 is for small children. Powered by a V6 engine linked to a five-speed automatic,Loaded with Power Options, Dual AC, Sunroof, ABS brakes, traction control,top rack and many other top notch safety features. Rated best in Safety and Customer Satisfaction.
Our fleet of used vehicles are clean, fully reconditioned, well maintained and safety inspected to keep our customers happy, safe, and mobile. None of our rentals have any markings, stickers, or signs to indicate that you are a tourist or a rolling advertisement for a rental franchise.
Ready to Book Your Baja Rental?
Give us a call or get a quote and we'll set you up!